Product Details
Glenair MWDM Series COTS Micro-D Plug and Socket Connectors with Pigtail Wire Termination
MWDM series COTS (Commercial Off The Shelf) Micro-D plug and socket connectors with mil spec colour-coded pre-wired pigtail terminations. Their rugged design ensures outstanding performance in extreme conditions, and a high resistance to shock and vibration.

These Micro-D plug and socket connectors have gold plated TwistPin contacts that have a robust design and superior wire attachment resulting in low contact resistance, the sleeves of these TwistPin contacts allow a gas tight crimp to be formed. The bodies of these MWDM Micro-D connectors are made from nickel plated aluminium with an LCP insulator and can withstand up to 125°C operating temperature in demanding environments.

MWDM Micro-D connectors are also environmentally sealed via epoxy sealing and interfacial seals. The wire terminations of these Micro-D plug and socket connectors are 26 AWG and 18 inches in length.
Supplied with
450mm (18 inches) of Colour Coded Wiring.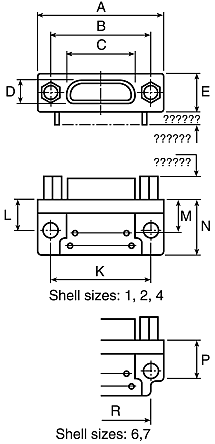 Standards
Mil-PRF-83513,
BS9523-F0002
Micro D 0.05inch Pitch
Designed for use in electronic systems in commercial and military aerospace, military land and sea and industrial/telecommunication applications, the Micro D connector provides exceptional mechanical and electrical integrity, whilst operating in extreme vibration and environmental conditions.
High Performance, Gold Plated Twist Pin Contact System
3 Amp Contact Rating
High Density .050" Contact Pitch
RoHS Compliant
High Performance Liquid Crystal Polymer moulded connector housing with trapezoidal polarisation.