Featured products
NEW Test & Measurement
Explore the very latest additions to the RS PRO T&M range including digital multimeters, microscopes, thermometers and more.
Test & Measurement selection guide
Download RS PRO latest selection guide of Test and Measurement products.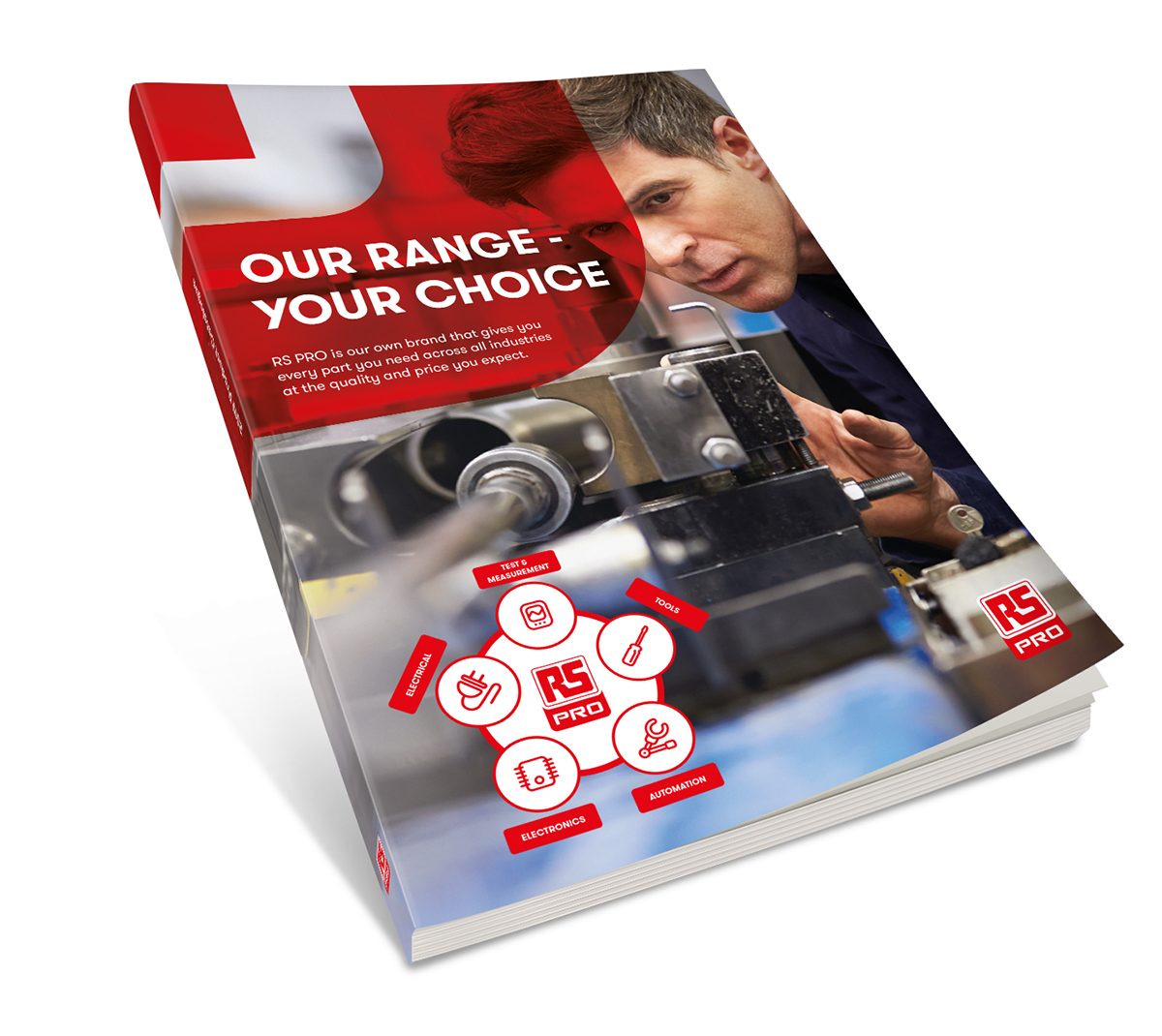 Hand Tools
Tough, industrial grade tool kits and cabinets, empty or pre-filled with all the tools an engineer or maintainer could need. Single parts available.
Fastener and fixings
We have a wide range of screw, bolts, nuts, washers, clips and more, made of stainless steel, nickel plated steel, zinc plated steel, brass and more.
Lighting
Choose from high quality indicators, LED lamps, incandescent light bulbsand, torches and more lighting products with competitive price.
Enclosures
Find even more choice with our expanded range of great value aluminium, ABS and polycarbonate enclosures in a host of sizes to fit any application.
Interactive showpad
View our interactive showpad! From R&D and test to maintenance and production, we've got you covered.
RS PRO Seal of Approval
AUDITED in compliance with industry standards
INSPECTED for guaranteed quality and performance
TESTED by leading engineers
Discover RS PRO Quality
Audited, Inspected, and Tested. Becoming an RS PRO product is not that easy. Take a trip to our Quality control labs with RS PRO-BOT!
Quality & price are key to our customers.
Corby Core, a contract manufacturing business making cable assemblies and control panels, tells us why RS PRO is a pivotal part of their purchasing mix. How it helps deliver quality, price and availability which is vital in helping meet their customer's needs.
About RS PRO
QUALITY: We rigorously test every part against demanding industry standards
CHOICE: We continuously expand our range to cover your every need.
VALUE: We price our products competitively without compromising our Quality