New technologies are revolutionising the future of the automation industry. We partner with leading brands to support you with products, technical knowledge and unbeatable service – helping to improve your automated processes, whatever level your systems are at.
New Products
Everything You Need To Keep Your Processes Running
Key Suppliers
We partner with leading suppliers to bring you the latest and best products to maintain or enhance your automated processes.
Data Driven Manufacturing
Industrial ROBOTICS - Preparing For The FUTURE
The rise of robotics is transforming the way we operate all over the world – and leading manufacturer HARTING, one of our suppliers, is helping to pioneer the movement.

Take a look at how this global company is using automated robotics and the Internet of Things in its operations.
Discover More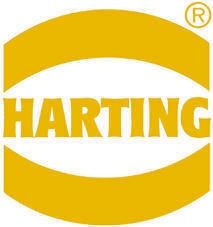 Designing Modern Machine Networks
DesignSpark is the home of our engineering community. It's an online platform which enables passionate engineers to share ideas and find resources or tools to help with their projects.
Check out some of the brilliant articles DesignSpark offers, written by other engineers.
IoT and Industry 4.0 improving industrial distribution
Learn more about how we're improving our own automated distribution processes by integrating IoT solutions.
Leading with robotics
Discover how HARTING is using adaptable robots to always deliver what the customer wants – no matter how individual the request.
Reinventing the PLC for Industry 4.0
Find out how the fourth industrial revolution is transforming a core automation product, the Programmable Logic Controller (PLC).
IIoT in building automation
Discover how PowerTag from Schneider Electric can manage building systems and energy in ways that are safe, reliable, efficient and sustainable.