A Complete Guide to Hex Bolts
Understand what hex bolts are, their uses, how they work, their materials, and the different sizes available.
What is a Hex Bolt?
Hex bolts are a type of threaded bolt, characterised by their six-sided hexagonal-shaped head. Hex bolts can be either fully threaded or partially threaded (featuring a clear shank along part of the body) and are suitable for use in a wide range of applications, typically machinery and construction.
They are available in a choice of types, sizes, materials and finishes, providing the freedom and flexibility to select the bolt best suited to your particular task or application. Hex bolts are sometimes also known as hex head bolts or hexagon bolts, again due to their distinctive head shape.
What are Hex Bolts Used for?
Hex head bolts are versatile and adaptable fasteners, making them suitable for a variety of uses across a range of industries and applications. Example hex bolt uses include hex head screws for wood, metal, and many other environments and scenarios.
They offer strong tensile properties and most standard types can be used in multiple locations (dependent upon the material and finish). As a result, hex bolts are a widely used staple fastener.
Their primary use is for heavy-duty fixing and fastening applications. This could include:
Within construction projects

During the erection, repair, and maintenance of buildings, bridges, and road infrastructure

Machinery assemblies

Woodworking tasks such as fastening frames

Engineering applications

Vehicle and automotive
How Do Hex Bolts Work?
Hex bolts can be used either in pre-tapped holes or with nuts, depending on the application. They can then be tightened using a range of tools including a hex bolt wrench, socket sets, spanners, hex keys, and ratchet spanners.
The hexagon-shaped head ensures that it is easy to grip hex bolts from multiple angles, using different types of tool. This makes their installation and removal a straightforward process, plus ensuring it is also easy to loosen or tighten hex bolts once they are in situ.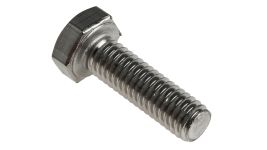 Types of Hex Bolts
Various different types of hex bolts are available, each best suited to different applications and environments. Hex bolts can be categorised in a number of different ways – chiefly their sizing, the material or finish used in their manufacture, and whether they are fully or partially threaded.
The following sections provide further detail on some of the key hex bolt types, giving you the knowledge you need in order to make a fully-informed buying decision.
Hex Bolt Threading
The thread of a hex head bolt, also known as the screw thread, is the helical structure which comprises the main body of the bolt. It uses rotational force to drive the bolt firmly and securely into place, helping to provide easier entrance and exit into the material whilst also providing added grip. Both fully-threaded and partially-threaded hex bolts are available.
Partially-Threaded Hex Bolts

Partially-threaded hex bolts are only threaded from partway down the bolt's length to the end. An unthreaded shank (also known as grip length) joins the threaded shank and the head. Partially-threaded bolts provide strong levels of resistance. Strain on the unthreaded part of the shank is prevented by the design which ensures that section has no weak spots.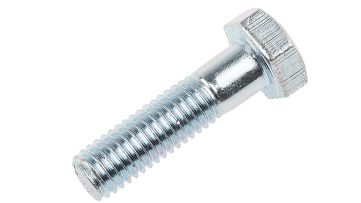 Fully-Threaded Hex Bolts

Fully-threaded hex bolts are threaded from the end of the bolt right up to the head. They are ideal for use in heavy-duty fastening applications and are best suited to installation in pre-threaded holes. Properly installed fully-threaded hex bolts are designed to spread the pressure across the full length of the bolt, providing a greater level of strength than partially-threaded alternatives.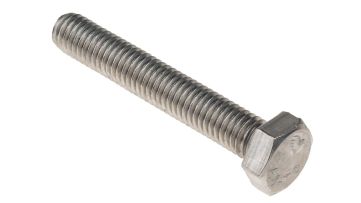 Hex Bolt Materials
Hex bolts are typically manufactured from steel or stainless steel. While some manufacturers offer hexagonal bolts made from other materials, steel and stainless steel hex bolts are the norm.
Additionally, different coatings and finishes are available. These provide various qualities and appearances in order to suit a wide range of applications.
Popular hex bolt finishes include:
Steel Hex Bolts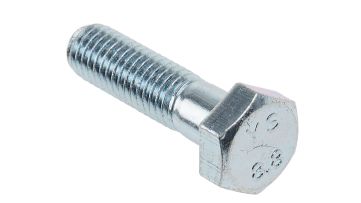 Steel is available in varying strengths and grades – typical standards for steel hex bolts include EN8 steel and EN16 steel. As a guideline, the higher the number, the stronger the steel.
View Range
Stainless Steel Hex Bolts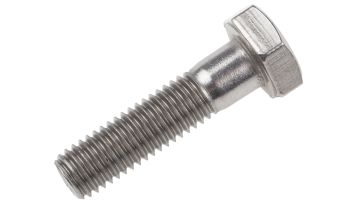 Stainless steel is another popular choice for hex bolts thanks to its strong corrosion-resistant properties. Hex bolts made from stainless steel can be used in either internal or external applications, but zinc-plated steel is another common alternative well-suited to indoor uses.
View Range
Brass Hex Bolts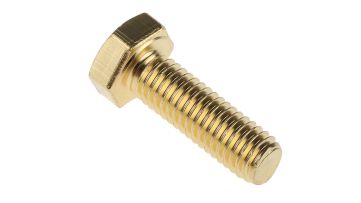 You may also find hex bolts made from other materials like brass, but this is less common. Although brass provides a high level of resistance against corrosion, it is usually more expensive so is often overlooked in favour of steel.
View Range
Hex Bolt Sizes
Choosing the right-sized hex bolt for your task is important, and there are several factors to take into consideration when measuring hex bolt dimensions and sizes. These are as follows:
The length of the bolt (measured from the end of the bolt up to under the head)

Thread size (the size of the thread, typically using ISO metric or M-style measurements)

Thread pitch (the number of threads per inch – the finer the bolt, the more threads per inch and the higher the thread pitch)
The ISO metric thread size system is widely used around the world. It is a handy international standard for measuring thread sizes across an array of different screw and bolt types. Each size is denoted by the letter 'M' followed by a number. This number indicates the outer diameter of the thread, measured in millimetres. As an example, a hex bolt with a thread size of M8 would have an outer diameter of 8mm.
Click through to shop some of the most common hex bolt thread sizes: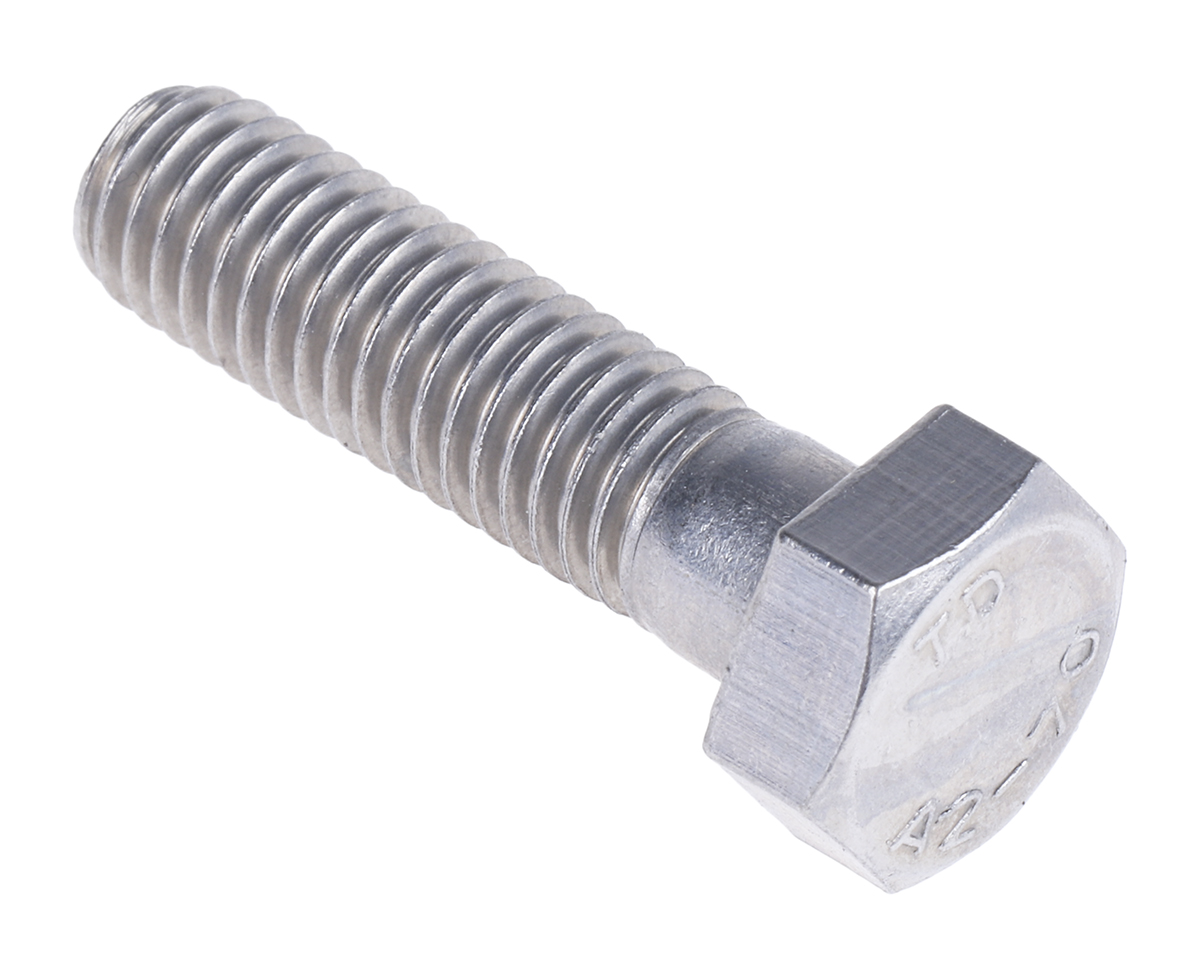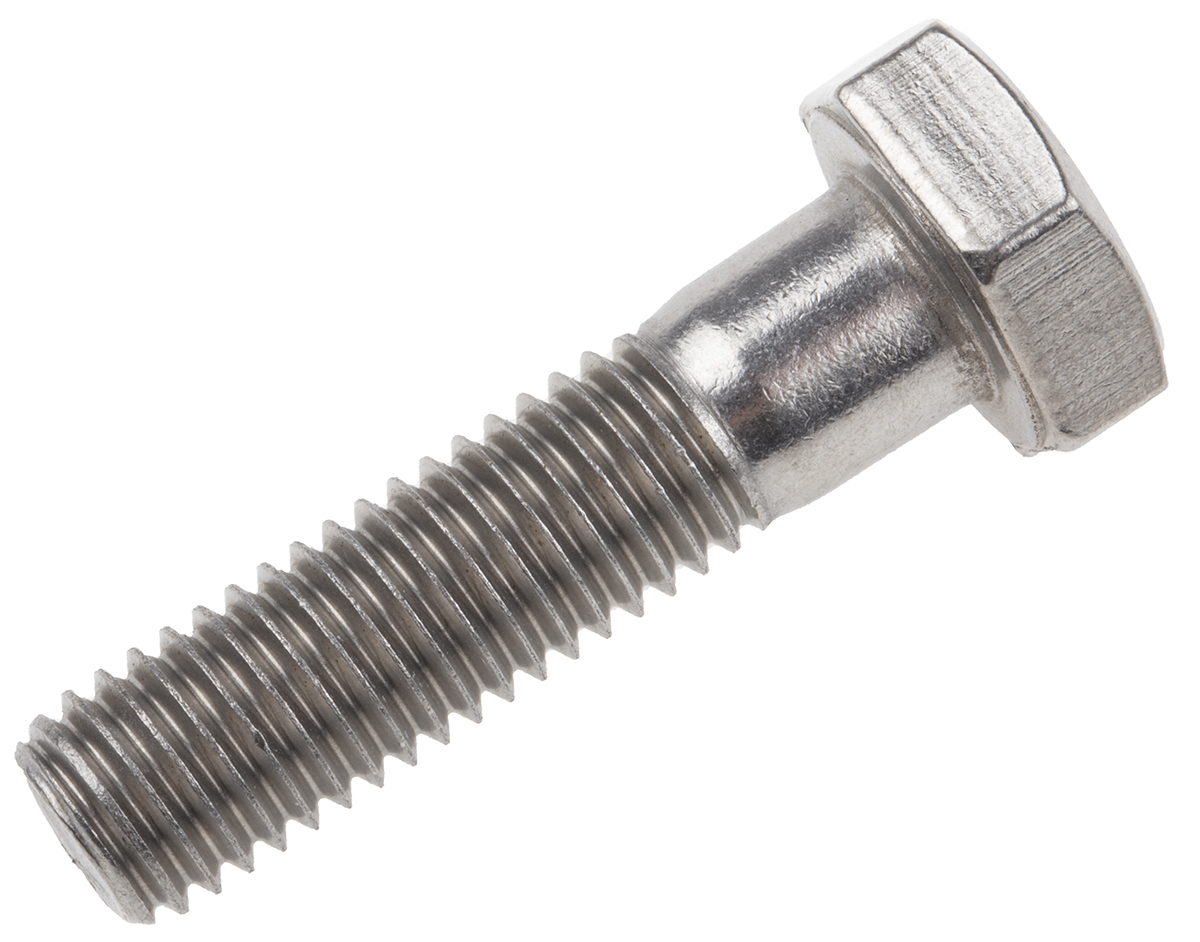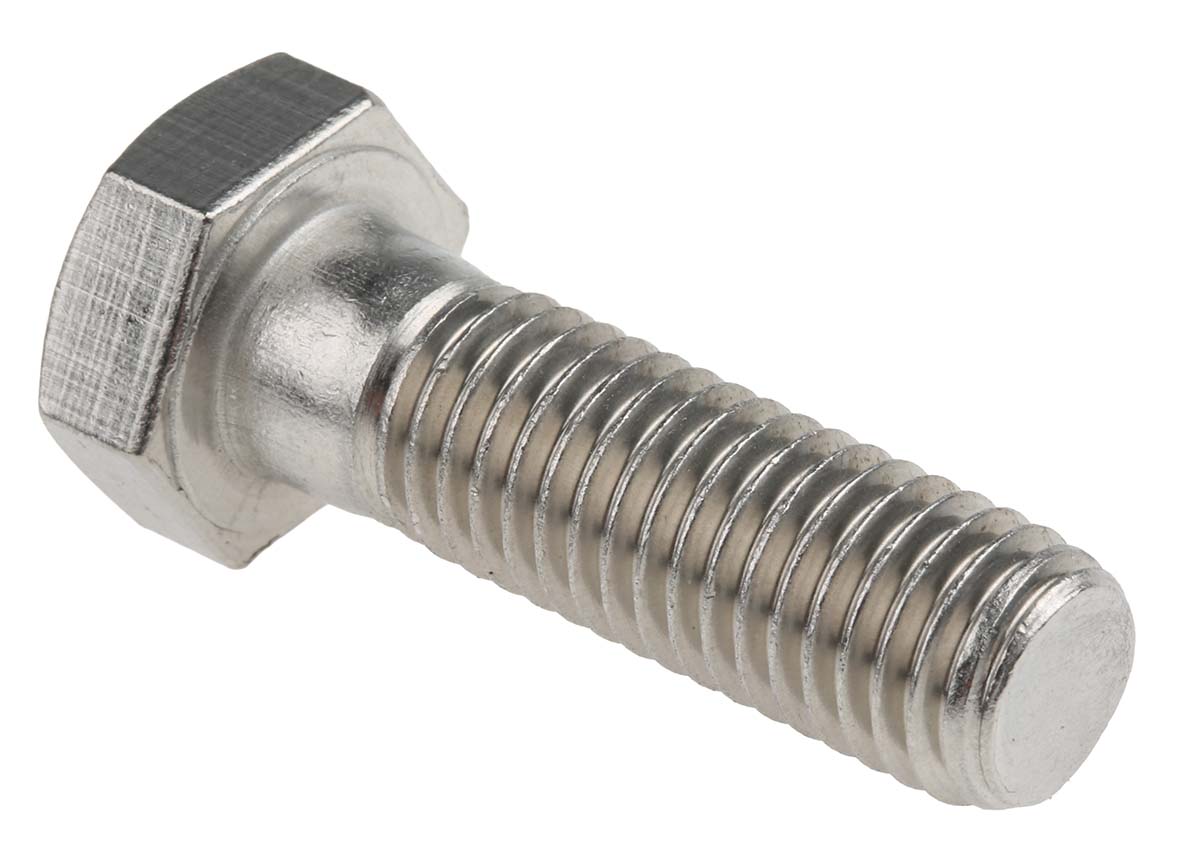 Hex Bolt Size Chart
Most hex bolt size charts refer to a specific range of products. As a result, it can be difficult to locate an accurate chart which covers a range of hex bolt types and sizes. The following hex bolt size charts should help you to easily select the most suitable product for your requirements.
DIN Standard 931 Hex Bolt Size Chart
This size chart focuses on DIN standard 931 bolts (hex bolts which have a partially-threaded clear shank along the length of the body).


| | | | | | | |
| --- | --- | --- | --- | --- | --- | --- |
| Thread Size | Thread Diameter | Threaded Shank Length (up to 125mm) | Threaded Shank Length (125-200mm) | Threaded Shank Length (200+mm) | Head Width | Thread Width |
| M4 | 0.7 | 14mm | n/a | n/a | 2.8 | 7 |
| M5 | 0.8 | 16mm | 22mm | n/a | 3.5 | 8 |
| M6 | 1 | 18mm | 24mm | n/a | 4 | 10 |
| M8 | 1.25 | 22mm | 28mm | n/a | 5.3 | 13 |
| M10 | 1.5 | 26mm | 32mm | 45mm | 6.4 | 17 |
| M12 | 1.75 | 30mm | 36mm | 49mm | 7.5 | 19 |
| M14 | 2 | 34mm | 40mm | 53mm | 8.8 | 22 |
| M16 | 2 | 38mm | 44mm | 57mm | 10 | 24 |
| M20 | 2.5 | 46mm | 52mm | 65mm | 12.5 | 30 |
DIN Standard 933 Hex Bolt Size Chart
This additional size chart is intended for use with DIN standard 931 bolts (hex bolts which have a completely threaded shank).


| | | | | |
| --- | --- | --- | --- | --- |
| Thread Size | Thread Pitch | Thread Width | Head Width | Radius Under Head |
| M12 | 1.75 | 17.5-18mm | 7.5mm | 0.6mm |
| M16 | 2 | 23-24mm | 10mm | 0.6mm |
| M20 | 2.5 | 29-30mm | 12.5mm | 0.8mm |